Cosmic Balance
Meditation
Meditation and Alignment
---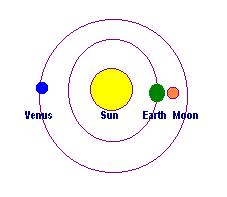 December 22, 1999
---
So Sayeth
The Time Lords:
Cycles are like wheels or gears that "measure Time"
and move throughout the Heavens.
Many Cycles repeat -
one right after the other - like a spiral or a spring.
The are times where there are points -
marking points of special vibrations-
and December 22nd is one of them.
Here we have your Solar Systems most "Cosmic players"
The Sun and the Moon - with the earth in between.
The Moon is Full and reflects
all of the Light The Sun has to Give.
The Moon is Most Close to the Earth ( Perigee)
She brings with Her that Light
as She Moves to her closest approach -
The Spiritual Emanations of the Sun
are greatly reflected and felt upon the Planet.
As The Sun rests within its Lowest approach -
The Earth receives a double penetration of Light.
It is The Sun's Rays - The Heavenly Divine Rays -
that are emanated forward.
This makes a special time for Earth -
for Her "darkest period" has ended.
In the Days thereafter-
is a New Beginning -
if but Man undertakes its Importance.
There are but few alignments that stand out
as "guideposts and signs" along the Way.
For the Northern Hemisphere
the Winter Solstice represents the "growing into The Light"
- the darkness coming to a close -
and the Light winning the battle over Darkness.
In the Southern Hemisphere-
the same date is the Summer Equinox -
- The Time of Growth -
of great energy being put forth
into renewal after rebirth.
Winter and Summer are at opposing ends -
- light against dark, cold against heat -
what appears to be the death
is but the renewal.
---
Cosmic Balance Meditation
---